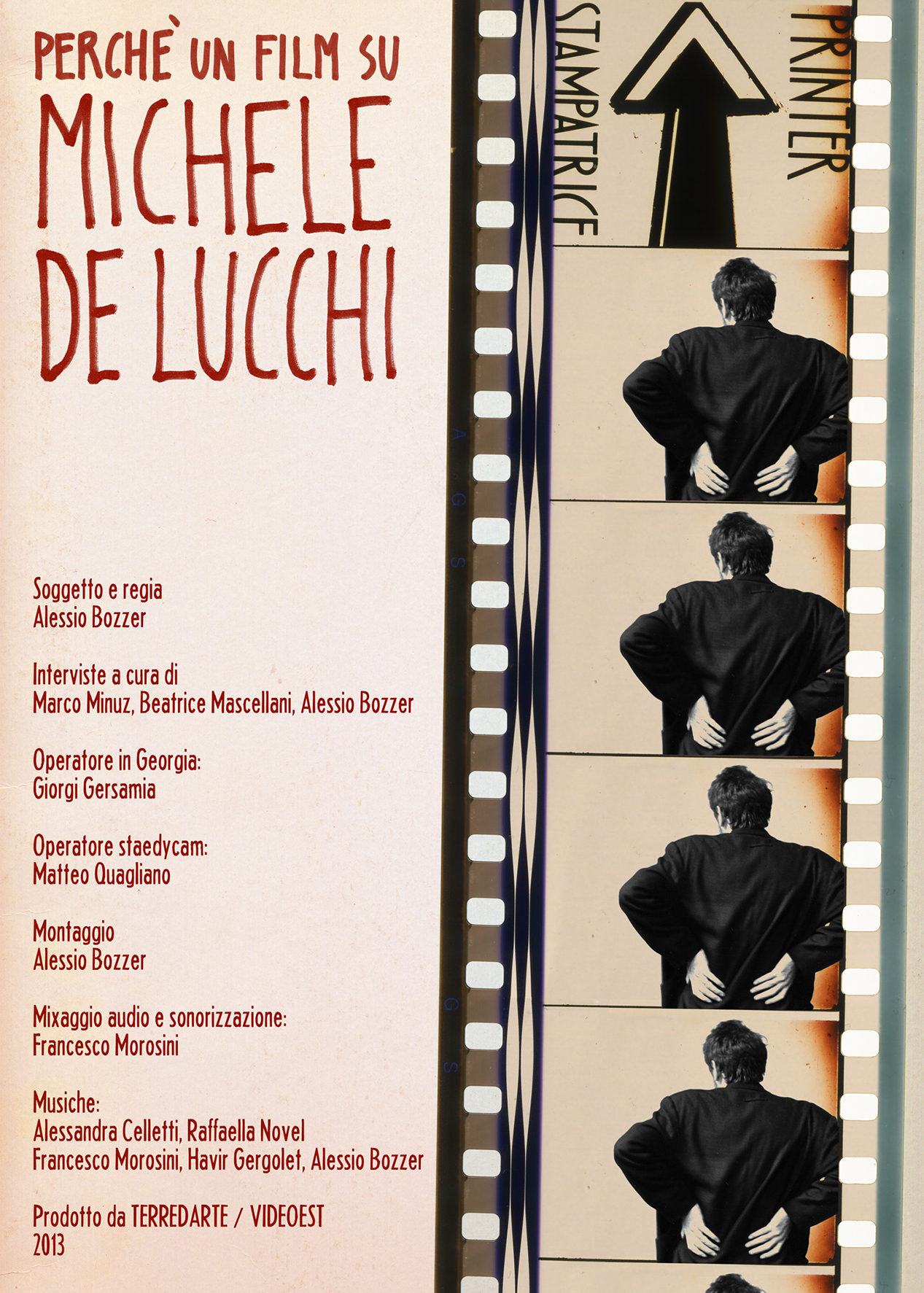 Why a Film about Michele De Lucchi
Synopsis

Why a film about Michele De Lucchi?
The answer occurs naturally, as you will listen to this architect.
Which tells of the Radical architecture, the conceptual experiments, the work in Olivetti and the intense relationship with Ettore Sottsass. The adventure of Memphis. Buildings and objects. One of the most famous objects in the world, the Tolomeo lamp, which he designed for Artemide in 1985.
The work with artisans, why at some point he picked up a chain saw and started making small wooden houses.
And so the film is built almost by itself.
With super-8 films of the '70s, with the performances of Cavart group. With black and white photos of De Lucchi dressed as Napoleon in front of the Milan Triennale. With the assembly of the Olivetti Syntesis, where in 1979 he began working. With original LP Blonde on Blonde by Bob Dylan, who was spinning unceasing on the turntable the night in December 1980, when he founded the Memphis. With the work of the artisans. With the architecture projects in Milan, Venice, Georgia. With the steps of processing and assembly of the lamp Tolomeo. With Michele De Lucchi, who fills with petrol his chainsaw and begins to cut and shape large logs of wood in his private space, the Chioso, in Angera.
Film info

Original Title

Perché un film su Michele De Lucchi

Original language

Italian
Credits

Directed by

Alessio Bozzer

Editing by

Alessio Bozzer

Music

Alessandra Celletti, Raffaella Novel, Francesco Morosini, Havir Gergolet, Alessio Bozzer

Production

Videoest Srl, Terredarte Associazione

Festival

Arquiteturas Film Festival Lisboa – 26-29 settembre 2013 (film d'apertura);
Milano Design Film Festival – 3 – 6 ottobre 2013
VII° Istanbul International Architecture and Urban Films Festival – 1 – 9 ottobre 2013
Art Doc Festival Roma – 8 – 15 novembre 2013
FIFA - Festival International Du Film Sur L'Art, Montréal, 20 -30 marzo 2014
Resene Architecture and Design Film Festival New Zealand, maggio - giugno 2014
Architecture and Design Film Festival New York City, 15 -19 ottobre 2014
Beijing Design Week set. 26 – ott. 3 2014
Seoul Architecture Film Festival, ott. 29 - nov. 3, 2014

Trailer