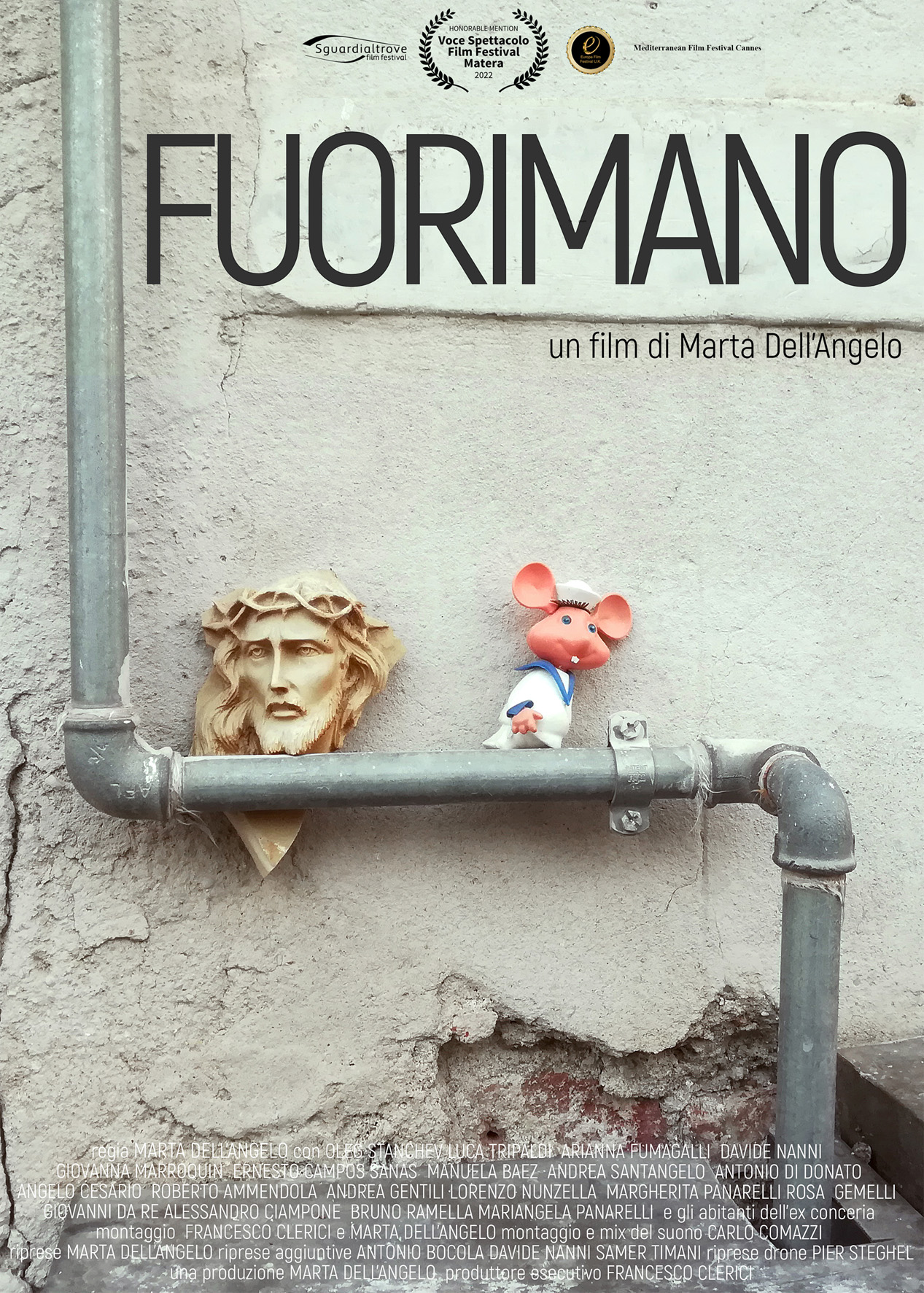 Synopsis

A fresco of the people who live and revolve around the former Sabatia tannery in Milan, 15 minutes away from the Duomo. A post-industrial space of interaction and integration of people from different countries, constantly moving in different trajectories and speeds. It's a narrative that does not follow a linear chronology, but observes the various combinations between the place and the people who inhabit it. The editing mixes stories on various levels, the direction, rhythm and sense are suggested  through the shooting and not by a pre-established narrative. Poetic and surreal visions with a touch of magic compose a live commentary of life.
"I've been living here since August 2002 and my point of view is certainly privileged: sharing this space and participating in its social life on a daily basis has allowed me to collect transformations and poetic visions".
This place seems to be remote from the city center, but can be quickly reached along the straight line of the Naviglio, one of the city's canals.
Film info

Original language

Italian
Credits

Directed by

Marta Dell'Angelo

Editing by

Francesco Clerici, Marta Dell'Angelo

Producer

Francesco Clerici

Production

Marta Dell'Angelo

Cast

Oleg Stanchev, Luca Tripaldi, Arianna Fumagalli, Davide Nanni, Manuela Baez, Giovanna Maroquin, Ernesto Campos Sanas, Andrea Santangelo, Antonio Di Donato, Angelo Cesario, Robarto Mapes, Andrea Gentili, Lorenzo Nunzella, Margherita Panarelli, Rosa Gemelli, Giovanni Da Re, Alessandro Ciampone, Bruno Ramella, Mariangela Panarelli, altri 65 abitanti di Via Boffalora 15 e 17 a Milano
Trailer