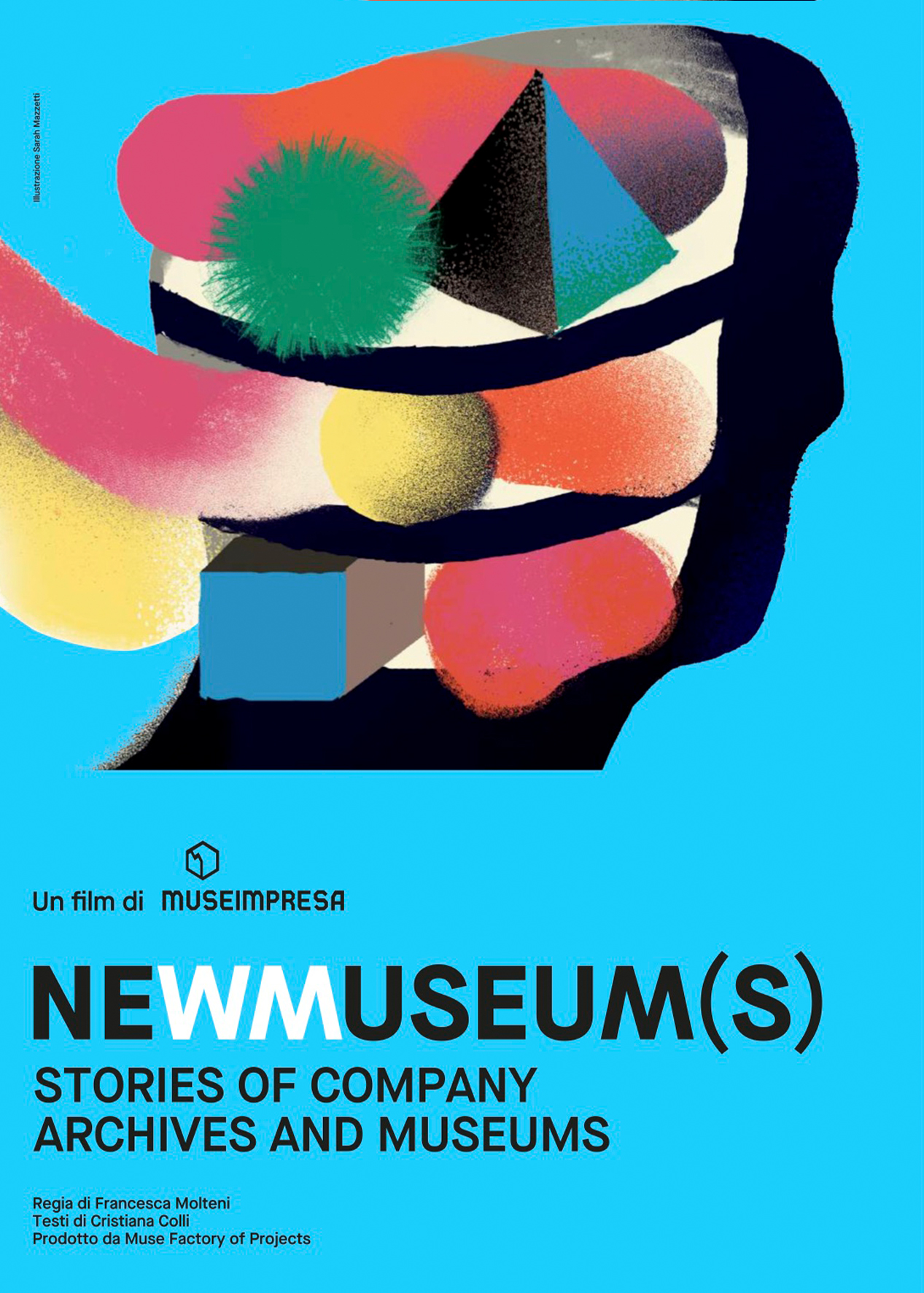 NEWMUSEUM(S)
Stories of Company Archives and Museums
Synopsis

What is the role of corporate archives and museums today? How are these places, where company culture is collected, elaborated and transmitted, changing both in Italy and in Europe? How has the concept of corporate culture since the post-war period changed? How important is this in the perception, in Italy and abroad, of the value of Italian culture?

The film talks about corporate archives and museums and their characteristics in order to understand how a company archive/museum should be set up today, what values it should transmit, what tools and language it should use so as to appeal to a modern, international public.
In order to present this ever-changing reality, the documentary collects experiences from museum directors, curators, as well as architects, artists, musicians who have taken part in innovative projects for corporate museums through the use of different expressive languages: Salvatore Accardo,  Violinist and orchestra conductor; Stefano Arienti, Artist;  Stefano Baia Curioni,  Director Fondazione Palazzo Te, Mantova; Mirko Cerami and Phillip Tefft, RAA - Ralph Appelbaum Associates, London; Carolyn Christov-Bakargiev, Director Castello di Rivoli Museo d'Arte Contemporanea, Turin; Fiorenzo Galli, General Director Museo Nazionale Scienza e Tecnologia Leonardo da Vinci, Milan; Renata Molho, Journalist and author; Marco Montemaggi, Heritage Marketing Manager; Davide Ravasi,  UCL School of Management; Leonardo Sangiorgi,  Studio Azzurro, Milan; Jeffrey Schnapp, Director metaLAB (at) Harvard; Toni Servillo, Actor and director; Cino Zucchi,  Architect CZA.
Corporate archives and museums – the so-called NewMuseum(s) – are the shared repository of knowledge, experiences and enjoyment emanating from documents, images, objects, products and machinery – lovingly preserved and showcased – which tell the stories of companies and the people involved in them.  
This vast and well-structured research and documentation project provides a glimpse of a country with infinite innovative trends, that combines scientific knowledge with a humanistic approach, technological research and civilization. It presents a totally unexpected vision of Italy – a mosaic of important provincial centres. The movie was produced for the association Museimpresa. 

 
Film info

Original Title

NEWMUSEUM(S). Stories of company archives and museums

Original language

Italian/English
Credits

Directed by

Francesca Molteni

Curated by

Roberta Busnelli

Screenplay

Cristiana Colli

Editing by

Veronica Scotti

Music

Fabrizio Campanelli

Production

Muse Factory of Projects

Cast

Salvatore Accardo, Stefano Arienti, Stefano Baia Curioni, Carolyn Christov-Bakargiev, Mirko Cerami e Phillip Tefft, Fiorenzo Galli, Renata Molho, Marco Montemaggi, Davide Ravasi, Leonardo Sangiorgi, Jeffrey Schnapp, Chris Taft, Cino Zucchi, Toni Servillo

Illustrations

Sara Mazzetti

Festival

MUMAC (2019), Milano Design Film Festival (2019), Centrale dell'Acqua Milano (2019), DemanioMarittimo.km-278 (2019), UNESCO Creative Cities Annual Conference (2019), Museocity (2019), Master of Arts Film Festival (2020), The Fine Arts Film Festival/ViCAFilms (2020), Supersalone (2021), MDFF@ IIC di Melbourne (febbraio 2022)