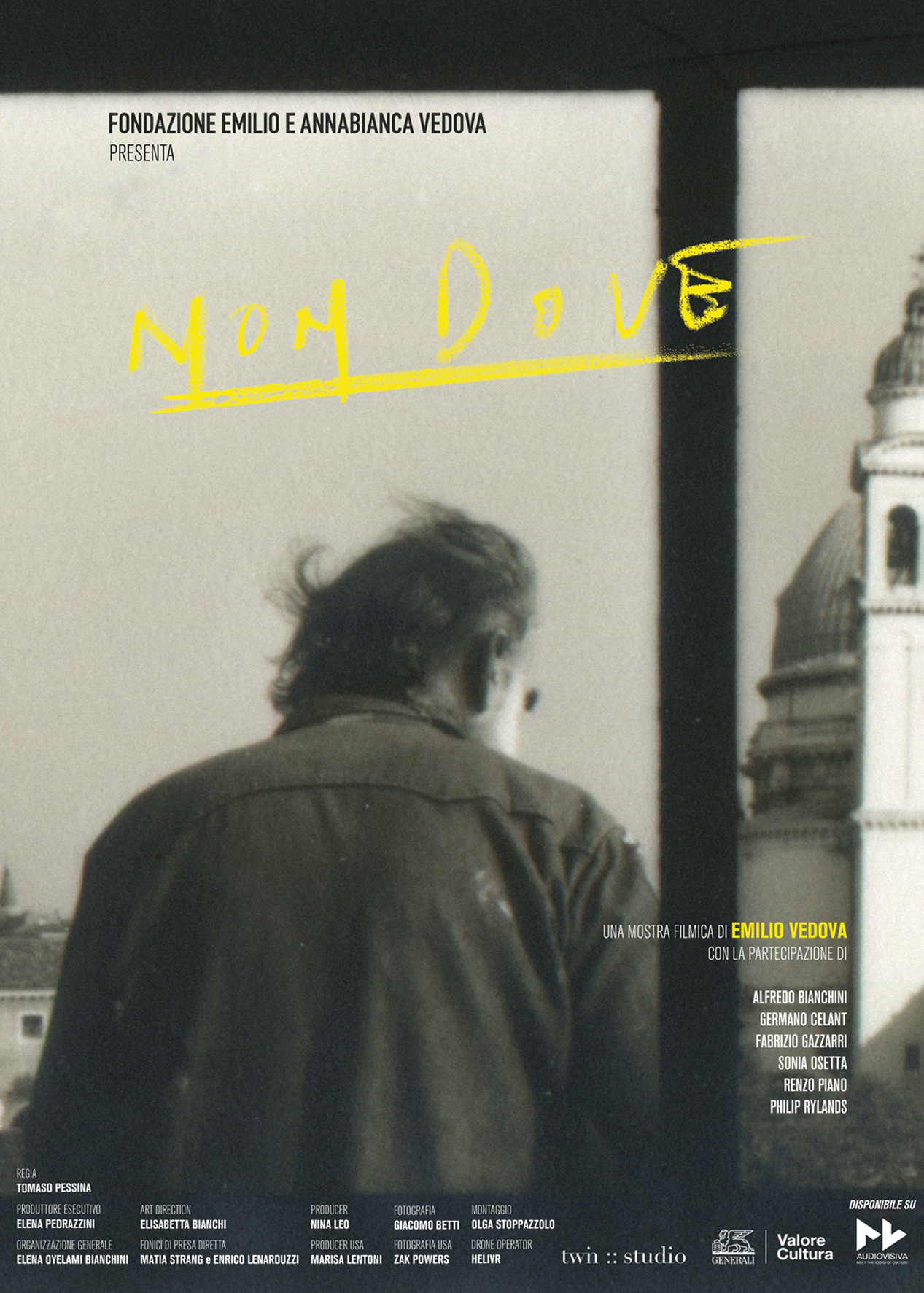 Synopsis

A film. An exhibition. A documentary.
This video is all of these, and it is a brand new genre of film: a film exhibition.
And at the same time it traces a path in the art of one of the protagonists of the twentieth century: Emilio Vedova.
The film is testimony to an anthological exhibition built to be filmed and exists only as a film exhibition. It is the story of how an exhibition is assembled, and of how Emilio Vedova himself did it.
It is the story of the Magazzino del Sale which in itself constitutes a Venetian story enhanced by the genius of Renzo Piano.
In all this stands out the magnetic figure of Vedova and his evocative and suggestive words, and the interviews with leading figures in the Vediovan world and in the history of art in general: Philip Rylands, Alfredo Bianchini, the curator Fabrizio Gazzarri and a memory of Germano Celant.
Film info

Original language

Italian, English

Subtitles

Italian, CC Italian, English
Credits

Directed by

Tomaso Pessina

Executive Producer

Elena Pedrazzini

Photography

Giacomo Betti, Zak Powers (seconda unità USA)

Editing by

Olga Stopazzolo

Art director

Elisabetta Bianchi

Producer

Nina Leo, Marisa Lentoni (seconda unità USA)

Production

Twin Studio, Fondazione Emilio e Annabianca Vedova

Cast

Alfredo Bianchini, Germano Celant, Fabrizio Gazzarri, Sonia Osetta, Renzo Piano, Philip Rylands

General Organization

Elena Oyelami Bianchini

Motion Designer

Arianna Lacroce

Drone Operator

Tommaso Codolo

Fonico di presa diretta

Maria Strang

Assistant Producer

Laura Palombi
Trailer